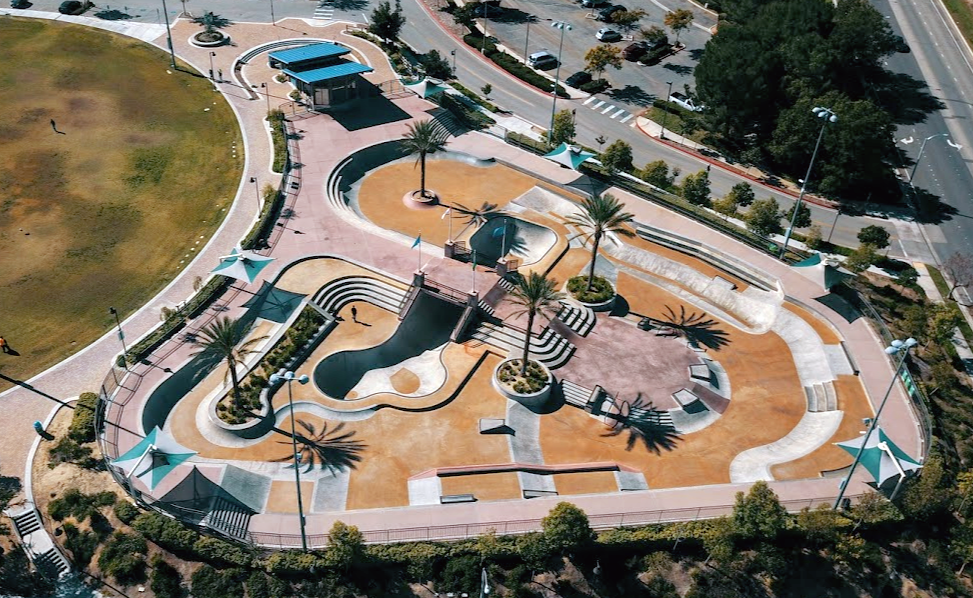 On October 19, 2019 at 10am the City will host a dedication at The Skate Park to celebrate the completion of the Skate Park Public Art project, Inertia with artist Miguel A. Del Real and the community.
Art Project Background:
The City of Santa Clarita Arts Commission 2018 Work Plan and Public Art Proposal identified the Skate Park Public Art Project as a public art project, and in 2018, the Arts Commission gave approval for mural artist Miguel A. Del Real to carry out a skate park community engagement plan in order to create a project proposal. Miguel completed the community engagement plan in a three-day workshop from February 22 through February 24, 2019, in which Miguel received feedback from the skate community and led art workshops. With the community engagement plan completed, Miguel will begin the process of painting the skate park prior to the dedication.
Dedication Ceremony:
Location: Santa Clarita Skate Park
Saturday, October 19, 2019, 10:00 a.m.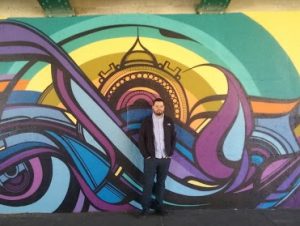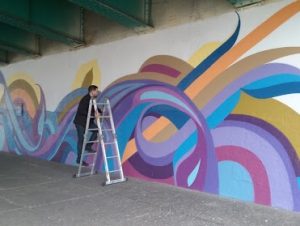 About the Artist: Miguel A. Del Real
"I'm looking forward to building connections with Santa Clarita's skate park riders and listening to their voice. I want to involve them in the process of the design concept." – Del Real
Miguel A. Del Real is an emerging mural artist whose signature style uses depth and layers to show conceptual imagery, line precision, and unique color combinations. Del Real finds inspiration from diverse cultural design motifs and the global art scene.  With a Bachelor of Fine Art from Northeastern Illinois University and experience as an Educator, Del Real has worked in both public art installation and fine art exhibition.
 Learn more about Miguel >>
Learn more about art in Santa Clarita >>